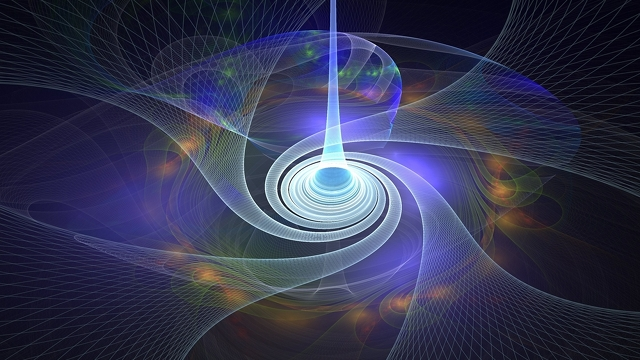 You'll Be Pleasantly Surprised At How Much Better You Feel!
Are you feeling sluggish, tired, out of sorts or just wanting to increase your energetic frequencies?  You'll love this experience!
You can become refreshed, renewed and re-energized in 30 minutes or less.
Click here to schedule your private Energy Balancing Session.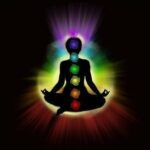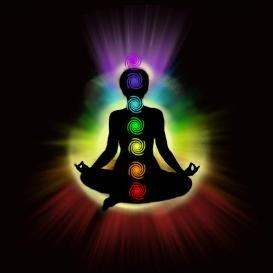 Natural Energy Balancing…
What Is It & What To Expect?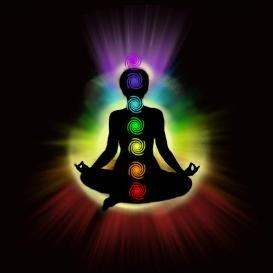 While your energy really doesn't look like the photo, hopefully, this will give you some indication of how your energies are positioned in and around your body. Fortunately, you do not need to know anything about these energies to have them properly balanced. After you schedule your session, you will receive an e-mail with instructions to help you prepare for an exciting and successful experience.
(NOTE: An important point to acknowledge is that I am a "Natural Energy Therapist". This means I have not been taught the intricate specifics concerning energies and energy therapies by humans. Instead, I came here with these skills and was "intuitively taught" how to develop and perfect them by my amazing Spirit Guides and Guardian Angels. As such, my knowledge of energetic systems and my skills in utlizing the proper procedures for each individual are pure, accurate, highly regarded, and successful).
Now, to move on to your session. Just prior to beginning your session, powerful and protective shields will completely surround you and myself. The shields are necessary and will deflect and neutralize any potential internal and external "interferences" during your session.
After gently guiding you into a relaxed state, my higher self will energetically connect with your higher self.  My energetic frequencies will synchronize with your energies. As my focus increases, I will begin receiving information and energetic frequencies. Pure, positive, energy begins to flow through my body and into your energy system, and the cleansing, clearing and balancing processes of your aura begin.
Once your aura is balanced, I will systematically implement a similar process on each of your seven main Chakras, until all are completely cleansed, cleared and balanced.
(This paragraph applies ONLY to those in private sessions). After all of your energy systems have been cleansed, cleared and balanced, I will perform an intense energetic scan of your body.  This scan can detect any blockages or toxins in your physical body, which may present themselves as hot spots, cold spots or erratic energies.  If detected, this can signify that there could be some form of a mental, emotional and/or physical disorder. While I do not diagnose medical conditions, I will inform you of any energetic anomalies in my follow up email.
When the process is complete, I will gently guide you back to normal consciousness.
NOTE: Energy Balancing is an extremely intimate, powerful and specific process.  As such, I highly suggest that you consider allowing only highly qualified and experienced practitioners to perform this or any kind of energy work on you.
Dr. Mitzi Collins Assists In Empowerment, Energy Balancing, Energy Healing, Increasing Your Frequencies & Supporting Your Ascension Process…Offering Help & Hope!
Some of the Benefits of Having Your Energies Cleansed, Cleared & Balanced
How Is It Possible For Me To Perform Such Precise EnergyWork On Multiple Beings, Simultaneously?
Energy knows no boundaries.  Distance, time and space are of no concern when it comes to working with Energy.
By communicating with my higher self, I can connect with your higher self.  Compare this process to "prayer on steroids"…an enormous amount of energy is being engaged. Once that connectiovingn occurs, the process of cleansing, clearing and balancing your energies begins.  With great love, compassion and precision, your energies are systematically revitalized.  Keep in mind that the end goals are that you and every human, who receives and accepts the benefits of these processes, will go on to achieve greater intuitive awareness, love, joy, peace, abundance, health and ultimately…Ascension.
As you have probably guessed by now, I have a great deal of "higher assistance" available during all of my EnergyWork sessions!  That's why I am never limited to working on one being at a time or in one location at a time. 
Reserve Your Space in the
Next Remote Group Energy Balancing Session
Wednesday, September 13, 2023 at 6:00 p.m. (EST)
Don't Delay…Space is Limited!
Do You Have An Immediate Need for Healing or Energy Balancing?*
Do You Prefer A Private Session?
Choose & Schedule Your Session
*Private Session Availability is Extremely Limited
Choose Your Preferred Session
Copyright © 2023 InPoweringU.com and Dr. Mitzi Collins
InPoweringU.com   Johnson City, TN 37601
Four Two Three – Six Seven Six – Three Six Four Seven
I apologize for any inconvenience, but hopefully, this will help to eliminate the many daily Spam calls and texts I receive daily. FYI: I do not answer or respond to Spam numbers.
*Disclaimer
The InPoweringU.com website and Dr. Mitzi Collins make no guarantees concerning the results that any participant, student or client may experience from any of the services offered by InPoweringU.com and Dr. Mitzi Collins. If you choose to participate in any of our services (including, but not limited to Classes, Workshops, Counseling, Energy Balancing Sessions and/or Energy Healing Sessions) you understand and agree that your results are directly proportionate to your energetic frequency levels, your level of focus on the materials or processes, your mindset, and your attitude concerning these modalities. Dr. Mitzi Collins makes no medical diagnosis at any time, for any reason, concerning any individual. We suggest that you contact your natural health practitioner, if you have any concerns about your health.